All income from the next CMSL round will be directed to our families in Palestine. Contact the academy for more details on payment options.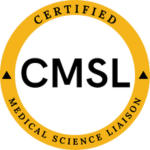 Academy of Pharmaceutical Affairs
Certified Medical Science Liaison
Be ready for MSL Assessment
Online Accredited Program by CPD United Kingdom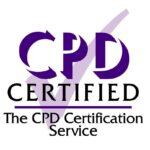 Starting Friday, December 1st
Early Bird Discount Ends November 20th
Not Just a Certificate, It is a learning journey.
Feedback from our graduates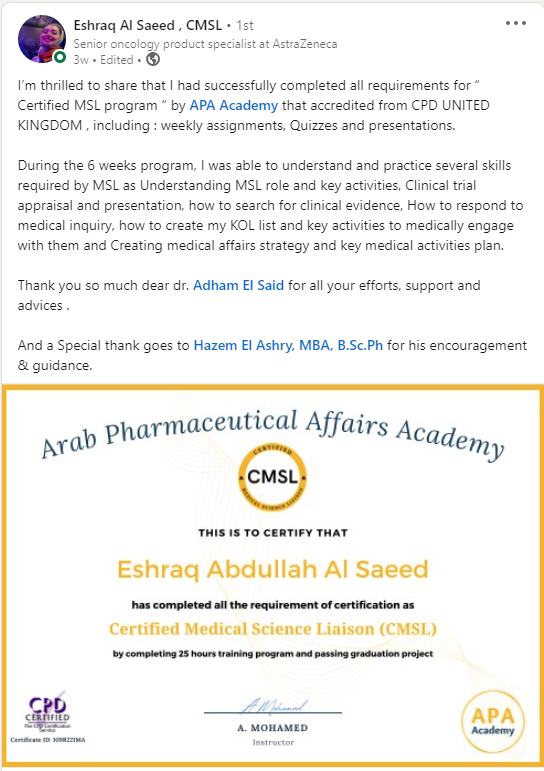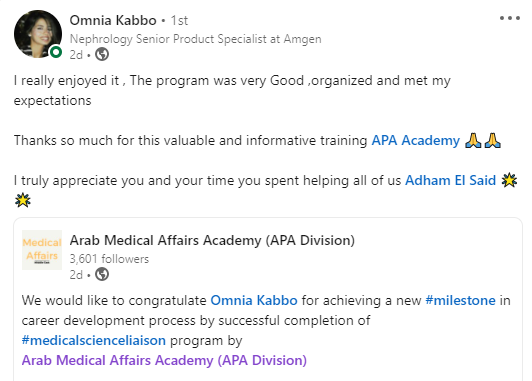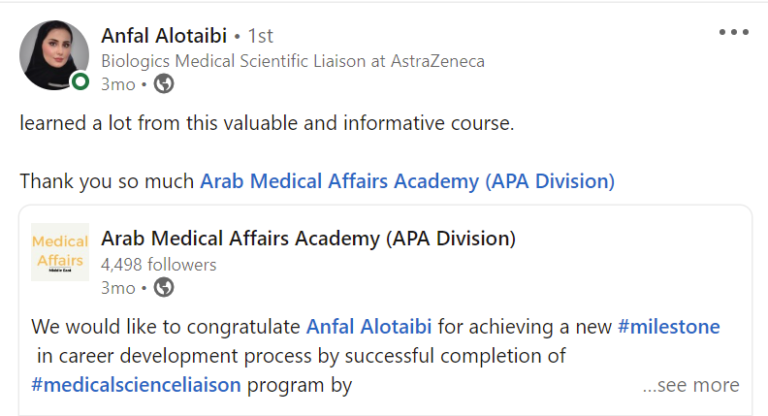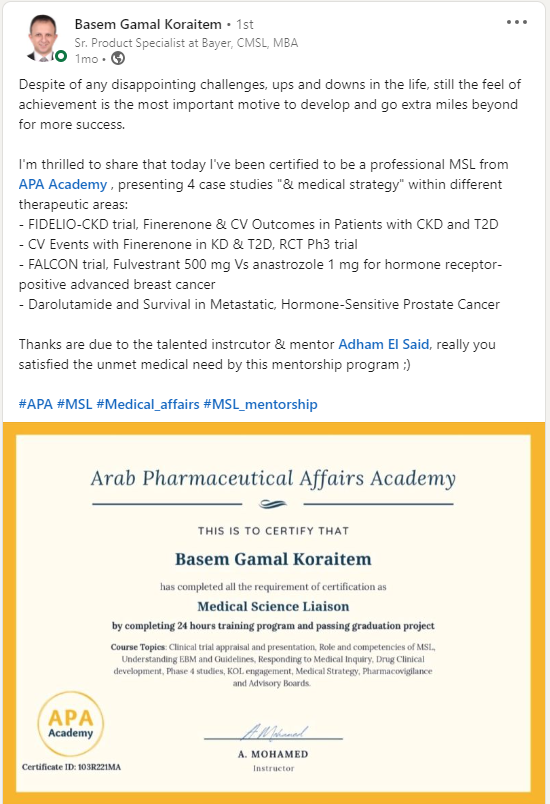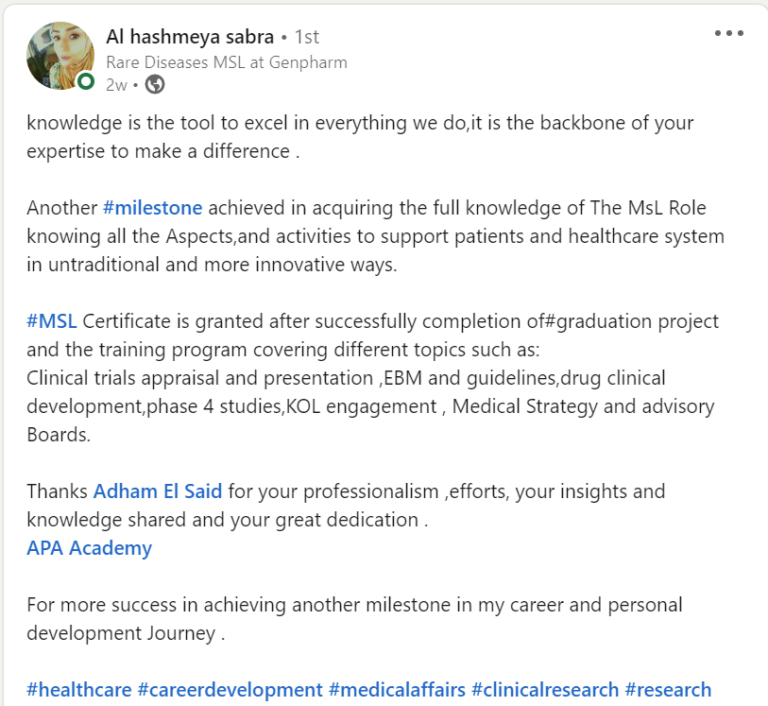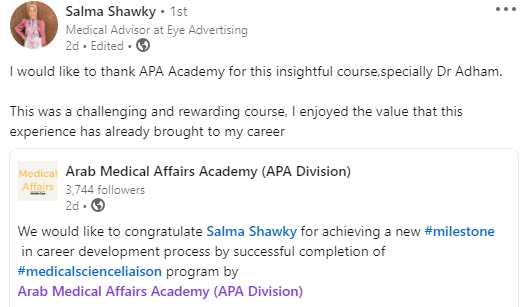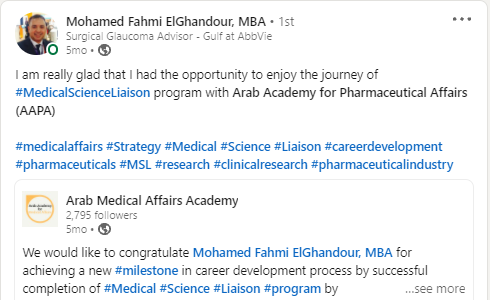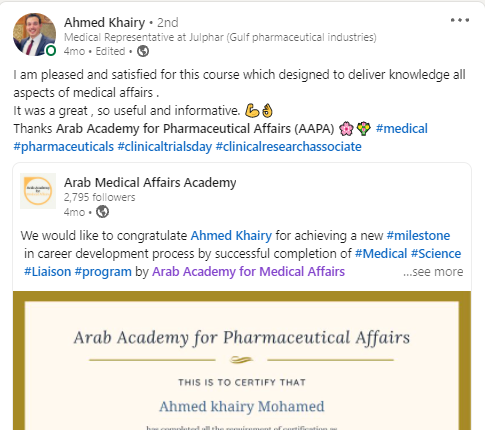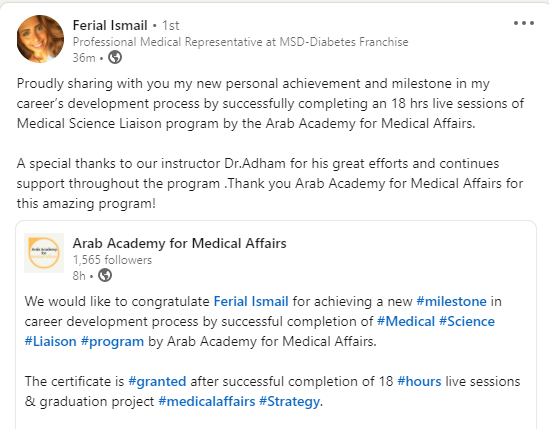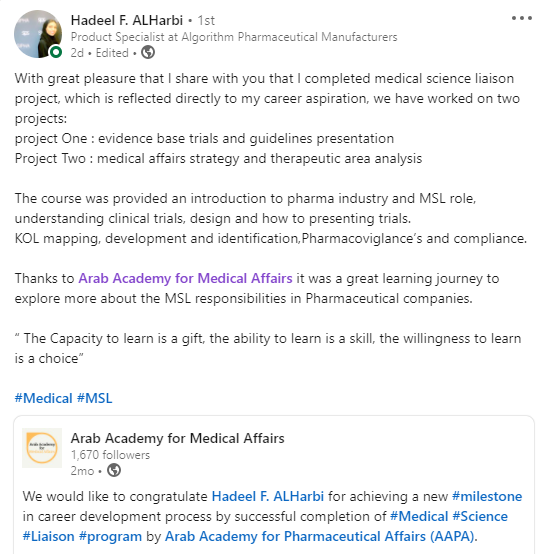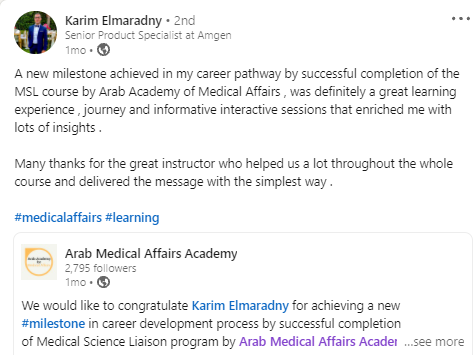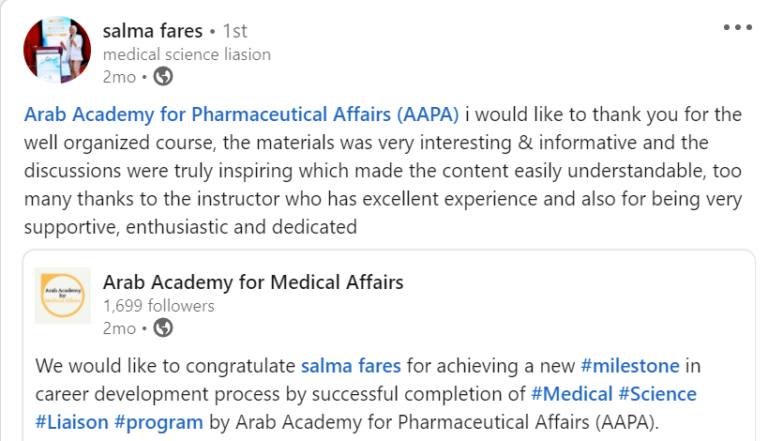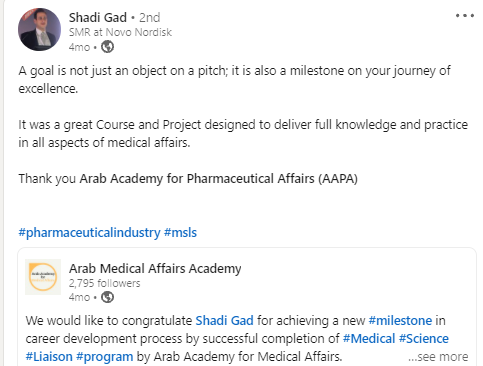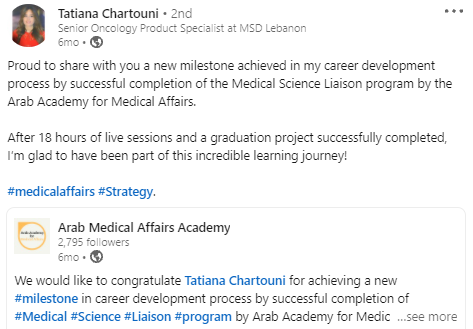 Pharmacist.
12 years experience in Pharmaceutical field.

8 years Experience in a Regional Medical Affairs role (MENA).

Professional certified trainer from American university in Cairo.
Qualified Professional trainer from ATD
Medical Affairs and soft skills trainer
Become a Certified MSL (CMSL)
By the end of the program you will be able to:
(Full content available in program content handbook)
Understand MSL Role and required Competencies. 
Answering common interview questions.
Critically appraise Clinical trial. + (Mock Assessment).
Create medical strategy and implement different medical activities during the product life cycle.
Create KOL list and How to Effectively engage with them.
Understand Clinical trial terminologies.
Professionally present each section of clinical trial + (Clinical trial template).
Interpret Guidelines and Respond to Medical inquiry.
Understand different types and objectives of Post-marketing studies.
How to manage Advisory boards and Key challenges to overcome.
Role of MSL in Risk Management and Safety Education to HCPs.
Online Live Program for ease of attendance.
28 Hours of Live interactive sessions. (Microsoft teams)
1 to 1 graduation discussion session.
Free Access to the Medical Affairs Mentorship program (Monthly development sessions).
Free Support before MSL Assessment (1 to 1 coaching session).
Access to Public Speaking Mini course (4 hours course).
Access to Records for 1 year.
Payment by Credit card or bank transfer.
You can access full webinar on MSL Role from the below link
Our Graduates from more than 50 company across MENA Region